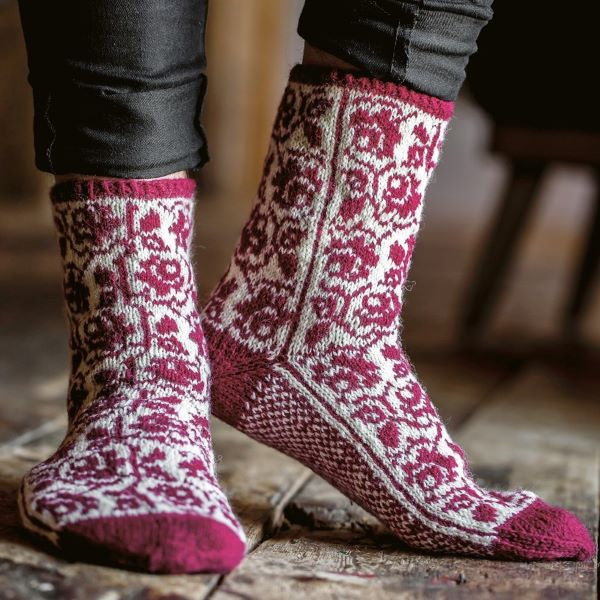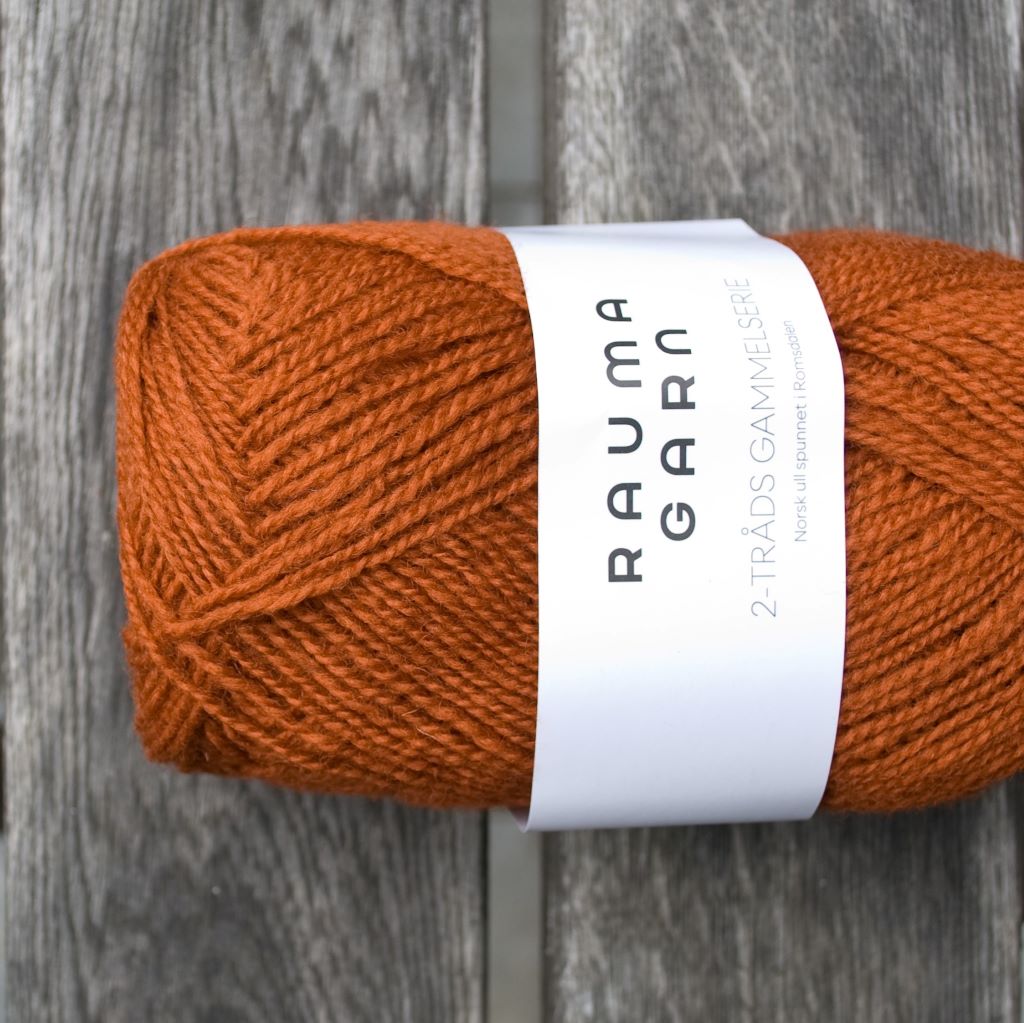 Rauma 2-tråds Gammelserie 50g
€4.95
2-tråds Gammelserie (2-ply vintage range) is a 2-ply woolen-spun yarn made of 100% Norwegian wool. This yarn has a higher twist than Rauma's regular yarns, which makes is more durable. 2-tråds Gammelserie is particularly well suited to knitting socks, mittens and other garments which require more durability. It can of course also be used for any other project requiring 4-Ply/Fingering yarn.
100% wool produces a garment that provides warmth and breathes even in damp conditions. This makes it an excellent choice for garments used for hiking and activities, as well as for everyday use.
Like all of our sock yarns, Vandre is a 100% wool, all-natural yarn with no superwash treatment and no added nylon.
The picture shows the Rose Socks, knitted in 2-tråds Gammelserie, by Birger Berge from his book "Nordic Knits" which is available here: Nordic Knits with Birger Berge.
Country of origin: Norway
Composition: 100% Norwegian wool
Category: 4 Ply/Fingering
Length: 160m
Weight: 50g
Recommended needle size: 2.5mm
10cm = 28 sts
Care: Handwash