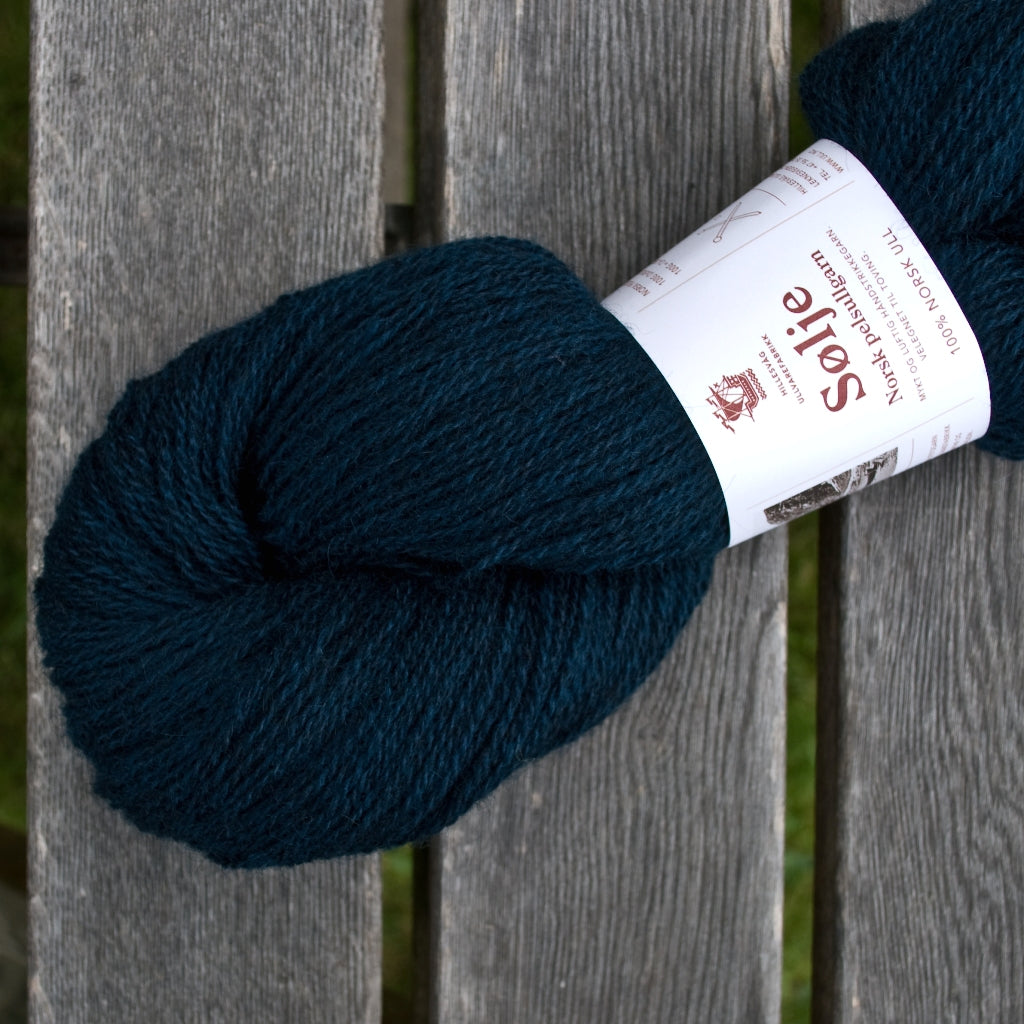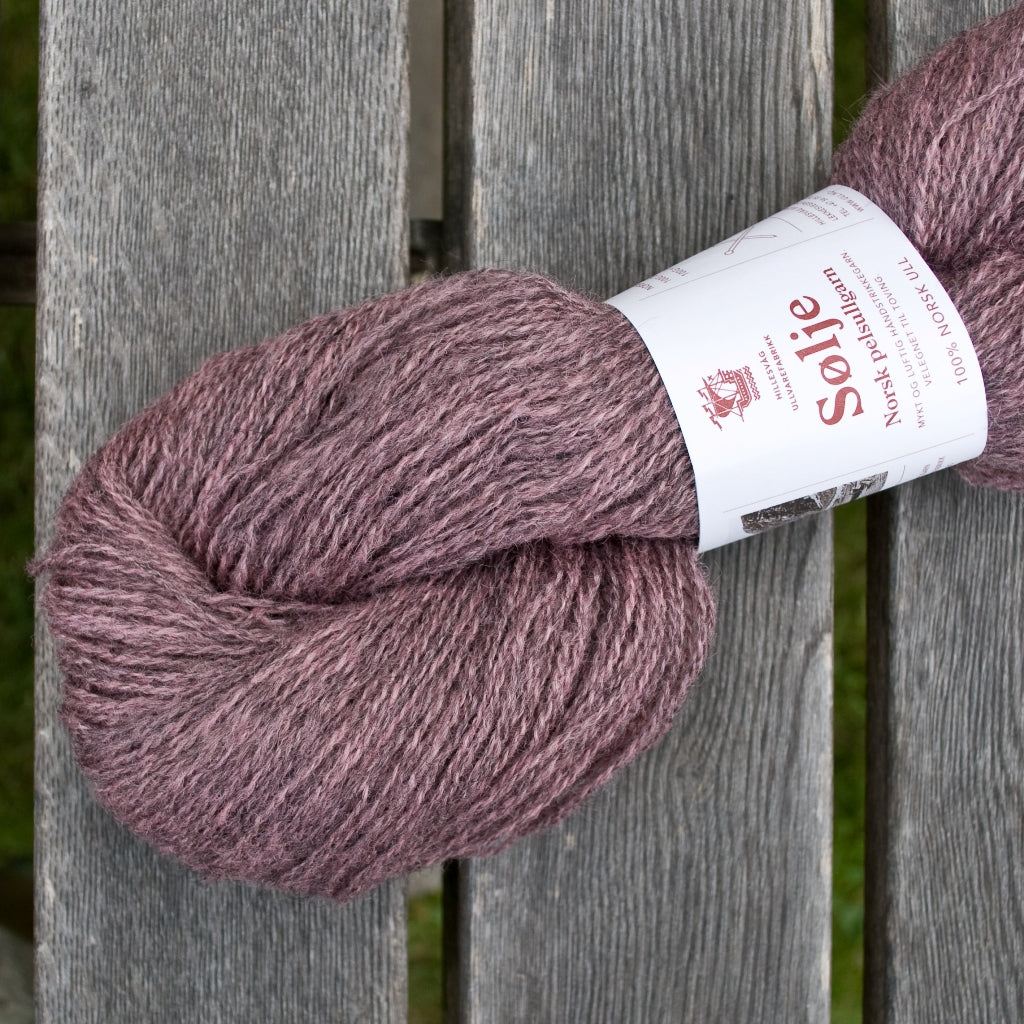 Hillesvåg Ullvarefabrikk Solje 100g
€14.50
PLEASE NOTE - LOW STOCK, RESTOCK AROUND MID-NOVEMBER

Solje is part of the range of Norsk Pellsullgarn yarns from Hillesvåg Ullvarefabrikk, and are spun from the fleeces of the Norwegian pelssau breed. This is a cross between the Gotland sheep (which originates from the Swedish island of Gotland) and the Norwegian heritage breed Spælsau. The Spælsau breed in turn is a descendant of the Old Norwegian Gammel Norsk Spælsau - this ancient breed is the sheep which the Norsemen carried with them when they travelled across Northern Europe and is the ancestor of several of our modern island breeds, including the Icelandic, Faroese and in part also the Shetland and other Scottish breeds.
The Norsk Pelsullgarn is a longwool, very similar to pure Gotland and with the same natural grey shade, but with a little more lustre. Dyeing the grey fibre produces a beautiful palette of rich colours. It is equally beautiful in colourwork and textured patterns.

As the fibre used in these yarns is naturally grey, there is no white in these ranges. So, as white is useful for colourwork, we are also stocking Vilje, a naturally white lambswool from Hillesvåg which combines well with Solje.
Country of origin: Norway
Fibre: 100% Norwegian wool
Type: 4 Ply
Weight: 100gm
Length: 350m
Tension: 25 sts & 32 rows = 10cm
Needle size: 3 - 3.5mm
Handwash only